Our Mission
The mission of Total Grace Church is to change lives, empower communities, and impact the world with the Gospel through Bible based teaching, need meeting ministries, and a Godly love for the least of these among us.
Our VISION
Total Grace Church is a Spirit Filled, Kingdom Focused, Outreach center which exists to engage and impact communities with the message of Christ.
church history
On July 9, 2009, Total Grace Church was birthed with Rev. Michael C. Robinson as the organizing Pastor along with 12 original charter members. This God ordained journey began in a whirlwind and throughout the remainder of 2009, our facility, the small First Baptist Church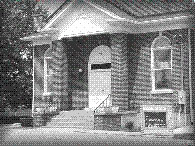 Bracktown building, rapidly began to reach its capacity. As we continued to worship and spread the word of God, little did we know that He was already preparing a larger facility for us. Under the direction of the Holy Spirit at the beginning of 2010 we purchased and began renovation on a much larger facility located at 1313 N. Limestone Street. On Easter Sunday of 2010, we moved into the building that we currently worship in today. We were all amazed at the favor that God was showing Total Grace that in 9 months we out grew one facility and now owned our own. In the initial service in the new facility we were already at capacity. As God continued to show Total Grace favor through the remainder of 2010 under the direction of the Holy Spirit we began a second morning service in January 2011.
As God continues to move mighty in Total Grace the Holy Spirit is once again working to enlarge our territory. In July 10, 2021, we will celebrate our twelfth Church Anniversary. Total Grace is coveting together to pray as God moves on our behalf to make the necessary adjustments to support the Kingdom growth that is taking place in this place. As we continue to love God, to love people and be a blessing to those who are in need we can with confidence say, "The Best is Yet to Come!"
Our Core Values
Foundational
The Bible:

authoritative, inerrant, our standard for truth and obedience

Christ-Centered Living:

loving the Lord God with our whole hearts

Dependency on God: for every area of our lives
Prayer: individual and corporate prayer as crucial in doing God's work
Equipping Believers: for a passion-driven, gift-based ministry
Missions: taking Christ to the nations by giving, praying, and going
Ministry
Loving Relationships:

a

cceptance, caring for others, forgiving

Spirit Led Worship:

vibrant, heartfelt, reflective

Strengthening Families:

along with strong youth, children's, and young adult ministries

Empowering Leadership
Go, therefore, and make disciples of all nations, baptizing them in the name of the Father and of the Son and of the Holy Spirit, teaching them to observe everything I have commanded you. And remember, I am with you always, to the end of the age." Matthew 28:19-20